What up Dolls?? So the cat's out of the bag and we're talking about it. HELL YEAH BABY! We have a new song coming out on Tuesday June 30th. It's from our new dual EP that will be coming at you really soon. We're thinking maybe around end of Aug/Sept this year. What's a dual EP you may ask?!?!?! Well, it's exactly what it means, it's 2 EPs being released AT ONCE!!! Over the Shoulder / Boulder Holder was recorded at Larrabee Studios...it was so absolutely awesome. We had a total blast. I know we are so completely honored to have gotten to record these tunes there and we'll be able to show it to you sooo soon! Oh, and do you know Bob Marlette?? If you don't you totally should. He has been so seriously incredible at producing these tunes, that I am beyond grateful. Such an awesome adventure!
Here's the cover of Drama Dolls - Favorite Girl single. Dope AF! One of my favorite covers so far, created by one of the coolest sibling teams EVAR! Remi Boomer took the shot and Logan Boomer is our Subaqueous Doll. So much gratitude. :)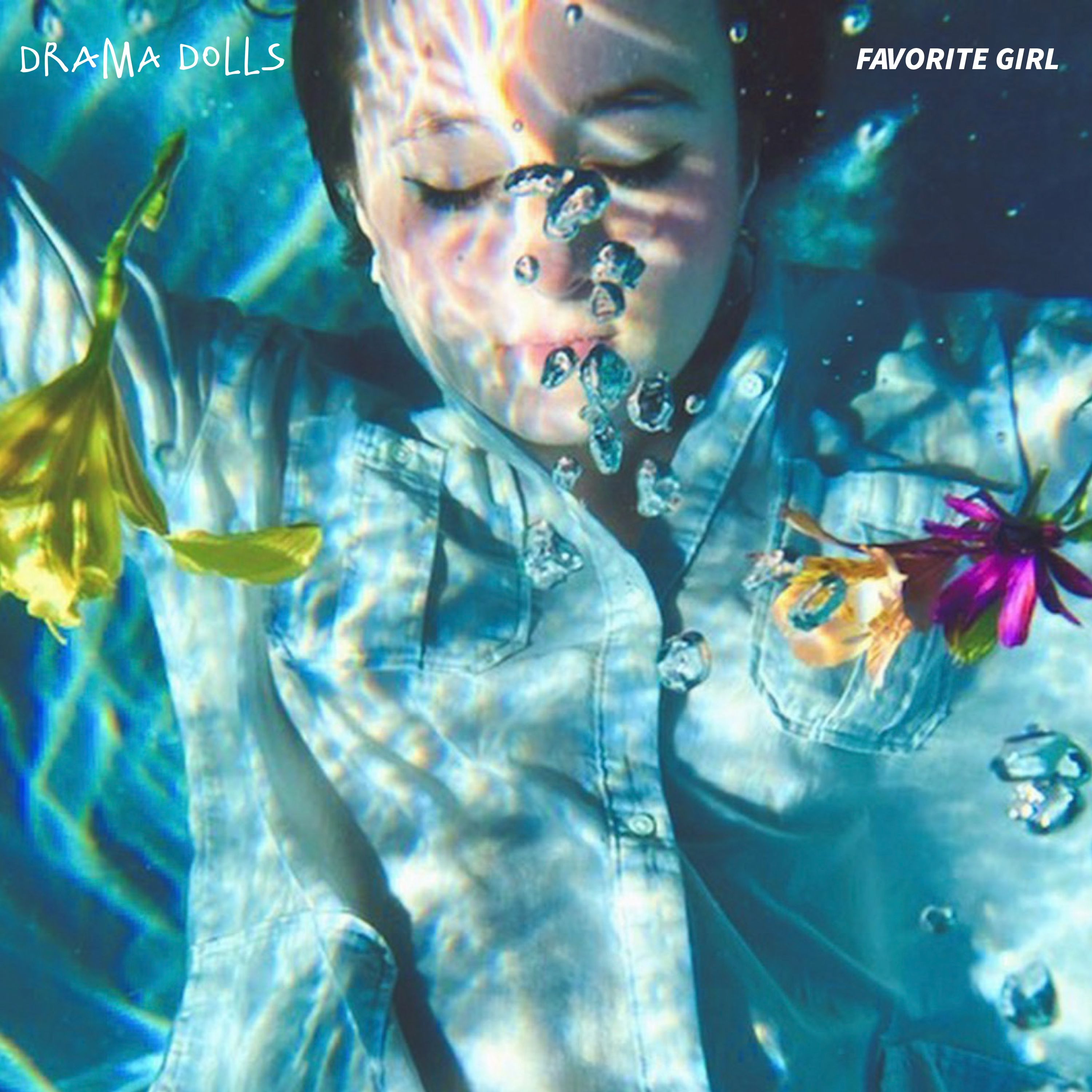 LoudWomen.org posted 'Favorite Girl' as track of the day..so hope over there and give it a little preview listen and then start rocking out with us on Tuesday, June 30th! Stay Safe Dolls, and watch out for each other. 
 Doc Egg